Maximize your living space and improve your home's efficiency by replacing your thermopane glass.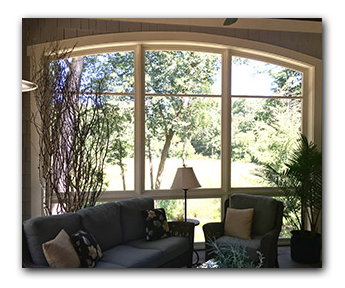 Thermopane Glass Services
We can install new glass or replace existing glass anywhere in your home. Even if you're glass is not broken, you may still need to replace it. Why? Because the seal around window glass breaks down over time.  This allows cold/hot air and moisture in, and greatly reduces your home's efficiency.  Symptoms of worn seals include moisture, fog, or film between the layers of glass on your window.  Replacing your thermopane glass will help you save money on both heating and cooling costs.  Over time, the cost of replacing the glass will eventually pay for itself.
Contact us today for a free, no-obligation consultation! You'll be surprised at how affordable it can be for you.
We're Your Thermopane Glass Experts
Moisture in your windows? It's time to replace that glass!  Let us do it for you.
★★★★★ "Great overall experience working with the Screen Guy. He quickly provided an estimate and was able to schedule the work and complete it in less than a week...Outstanding customer experience." - James R