Screen doors are not only the most utilized screens in your home, but they're also the most visible.  They help with home ventilation, lower cooling costs, and much more!  Keep your screen doors in optimal shape by repairing them right after damage happens. The expected life of a screed door is between three and eight years. To keep yours in perfect working order, be sure to repair any problems immediately; and consider contacting us for an overhaul if your door makes noise, doesn't shut properly, or is damaged or dented in any way.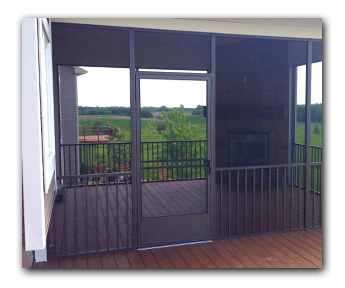 Screen door repair
Pets, kids, weather, and time can wreak havoc on your screen door. Since the screen door is one of the first things someone sees when they come to your home, you'll want to make sure it's kept in great shape! Whether you need a replacement screen door, custom screen door, screen door frame repaired, a panel rescreened, or moving parts replaced; we've got your storm doors and sliding doors covered.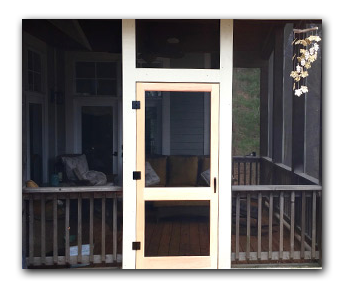 Screen door Replacement Parts
The Screen Guy brings even hard-to-find screen door replacement parts to the job site, so screen door repairs or replacements can be done on-site.  You'll be surprised how quick, easy, cost-effective, and painless the entire process can be for you. Contact us today for your free, no-obligation consultation!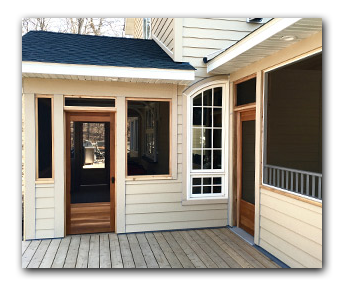 custom screen doors
Custom-size screen doors are a breeze for us. Many of these can be made on-site at your home - ensuring a perfect fit and custom look. If you're looking for a custom screen door for your home, you've come to the right place!
Your Complete Screen Door Service
Contact us today for a free, no obligation quote on any screen door repair, custom screen door, or screen door replacement job.  We service the Minneapolis Metro area, and best of all - we come to you.
★★★★★ "The Screen Guy did and amazing Job on our screens! He was on time, quick, and courteous! I will be telling friends and family about him!" -Barbara J